5 Ways to Improve Your Furniture Website
Having a website is important to lead people to your furniture store but are you getting as many customers as you could be getting? Here are a few ways to improve the effectiveness of your website.

Local Listings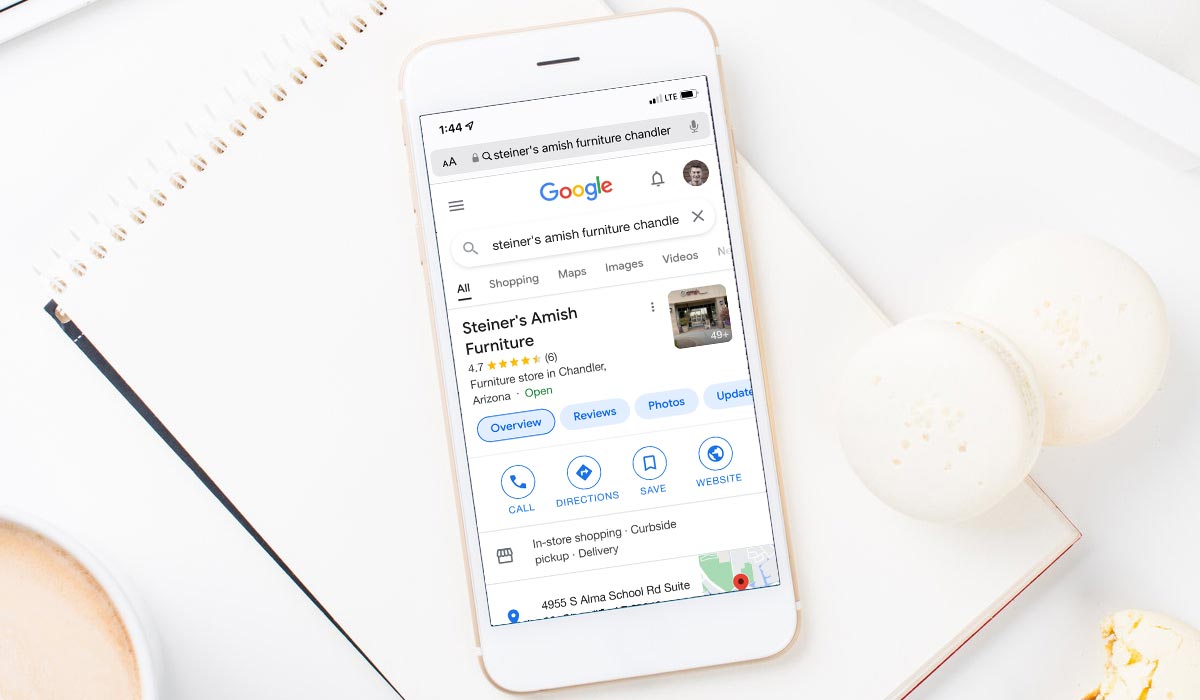 Can people find you on Apple Maps? Do you have a bad review on Yelp? Google and Facebook are the common places you will want to list your business. But what about the other 30+ places to list your business online? If you own an older furniture store these online listings are probably out of date. If you have a new store or have recently moved to a new location then you are probably not even listed on most of these places. Whenever you create a listing on one of these websites you will want to make sure you have the following information up to date: Business name, address, phone number, website, hours, and description. Some other things you can add to improve your listing status are to upload a few pictures of your store (inside and outside), a few pictures of the products you offer and also a few pictures of your team members. Keeping your business information up to date will help send more people who are looking for you to your website and eventually to your store. Moz.com offers a great tool to check or manage your local listing.

A Clear Call To Action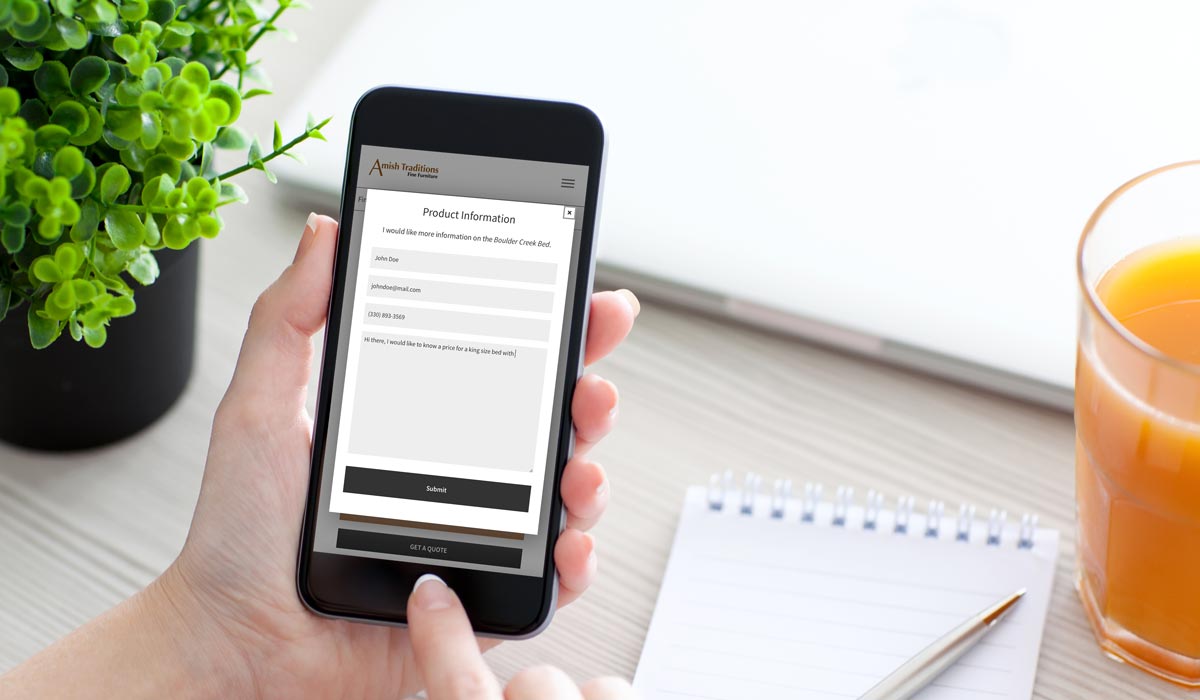 Customers may be visiting your website but are you capturing their contact information so you can follow up with them? Create a simple button that says "get a quote" or "contact us" that opens a contact form when it is clicked. A good contact form will collect a customer's name, phone number, email, and details about their needs. Make the "call to action" button a different color so it stands out from the rest of the website. Besides having a contact form on every product page you should also make sure your phone number, address, and store hours are easy to find on your website.

Quality Content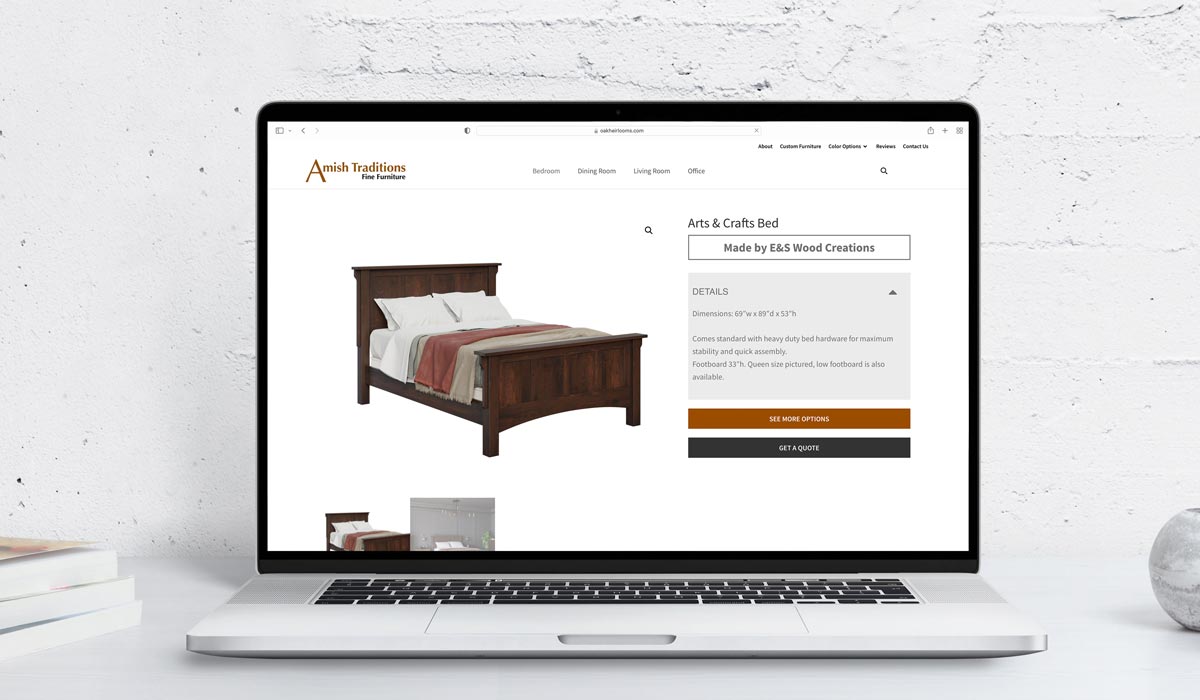 It is better to have a few products with quality content listed on your website than to have hundreds of products with no content. Some furniture websites feature hundreds of pictures on their website with no content to go with the pictures. These websites can experience difficulty reaching the top in search results because Google doesn't see much value with just having a bunch of pictures on your site. Individual product pages should include a few pictures, product descriptions, and some copy optimized for search engine optimization.You can even add a few gallery images to show your customers what their piece of furniture would look like in a room setting. Putting all this content with your products will help Google and the other search engines know what kind of content your visitors will see when they click on your site. If you were the customer which site would you want to visit, one with endless pictures or one with quality content describing the furniture you are looking for?

Blog Posts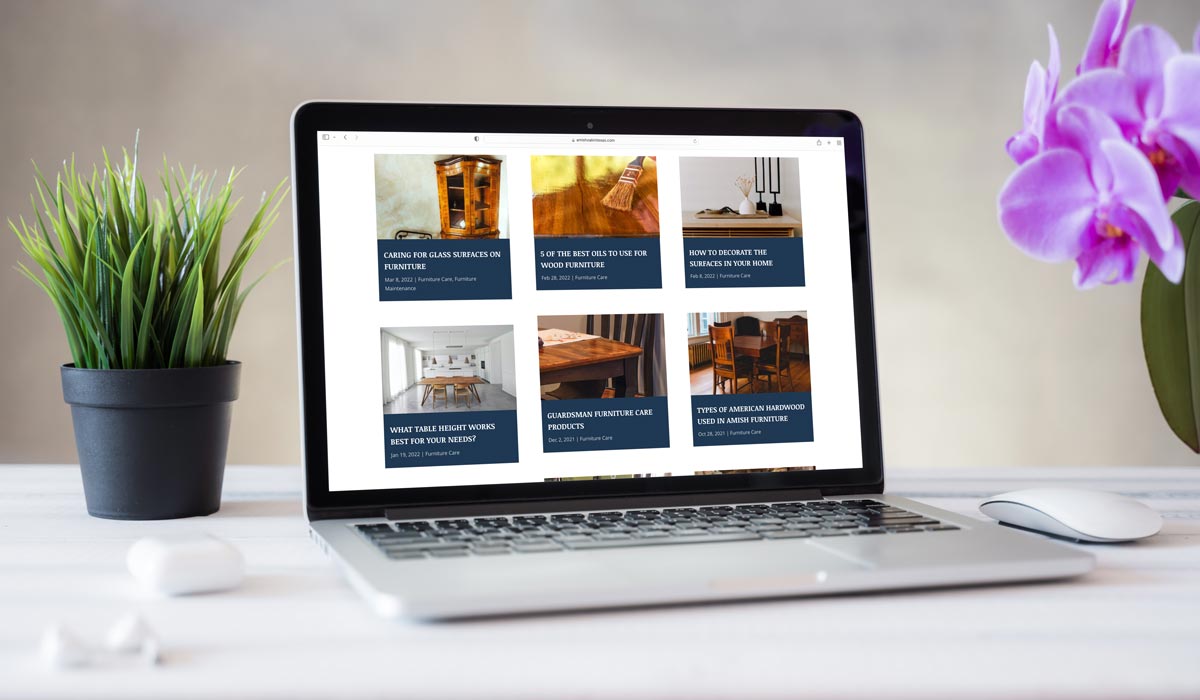 Posting regular articles on your website about furniture will help your website rank higher in the search results. Carefully thought-out blog posts will contain an eye-catching title, a few pictures, and at least 500 words. A blog doesn't need to be super long to bring in traffic to your website. Find out what information your customers are looking for like, "What is the difference between oak and quarter-sawn white oak?" or "5 things to know before buying Amish-made furniture." Coming up with helpful content like this is a great way to increase your website traffic and bring in more customers.

Product Visualization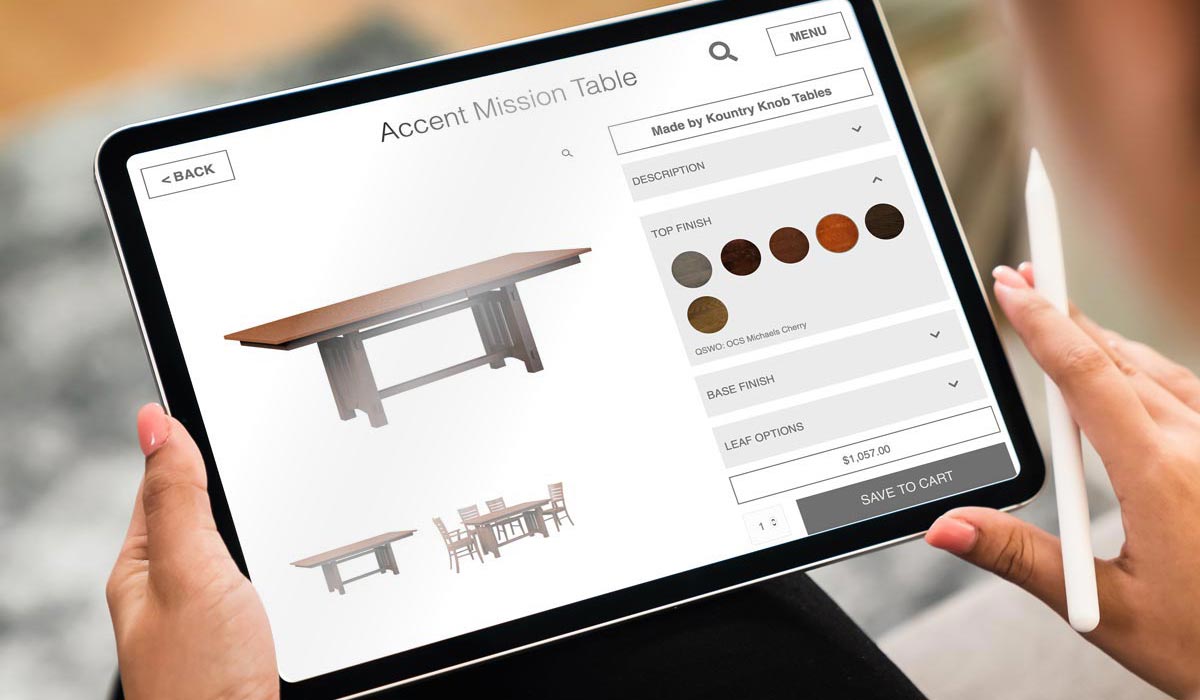 Helping your customers visualize their furniture will help them make a decision to buy from your store. Take time to stage some good photos of the furniture you sell in a room setting and put those pictures on your website. Pictures with white backgrounds are OK but showing the picture in a room setting can help your customers see the product in their home. Some furniture builders are now offering computer-generated imagery. This allows different textures to be applied to a piece of furniture so your customer can see what it would look like with a different stain or paint color. Our team has made many pieces of furniture using computer-generated imagery already. If you would like to help your customers visualize their furniture please contact us about adding these products to your website.

Conclusion
These are just a few ways to make your furniture website more effective and lead more customers to your store. If you would like a free analysis of your furniture website please give us a call today.