What is CGI Furniture?
Computer Generated Imagery (CGI) is taking over the furniture industry as the new standard for product photography. 3D pictures can now be created digitally for bedroom, dining room, office, living room, and outdoor furniture. This new technology makes it easier for furniture manufacturers and retailers to market to their customers.
How CGI Furniture Is Made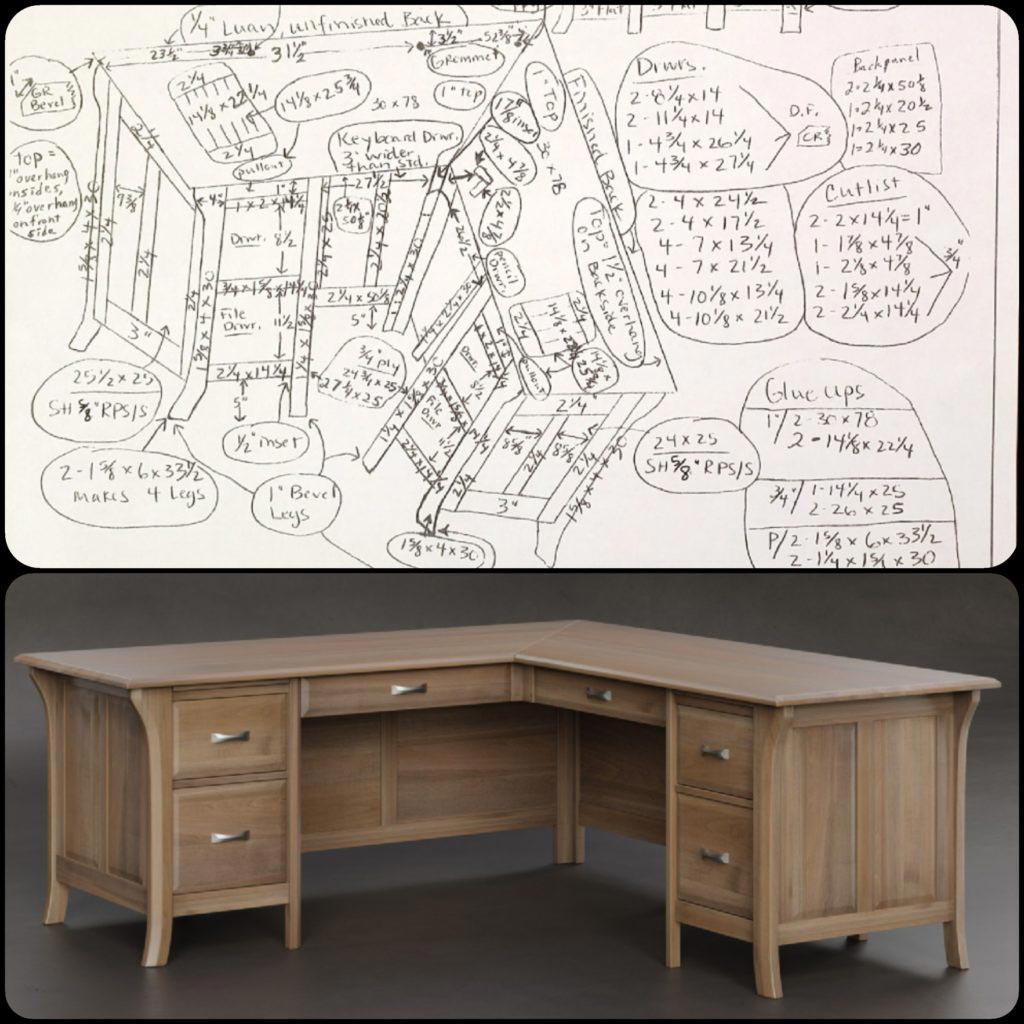 Our team has spent thousands of hours building CGI furniture for Amish furniture manufacturers in the United States. The process usually begins with a detailed drawing provided to us by the manufacturer (see picture above) Sometimes pieces of furniture (table legs, trim, hardware) are delivered to our office so our CGI artists can model even the tiniest details of the furniture. Once the 3D modeling is finished our artists apply the wood texture and stain to the model to bring it to life. We have a huge catalog of Finish Works and OCS stains as well as other colors commonly used in the Amish furniture industry. If a wood stain needs to be applied that is not already in our catalog then one of our CGI artists will photograph a sample of the new texture using a special technique so the texture and color are properly captured. Many of our pieces are rendered with multiple colors and options and displayed on our kiosk or websites for retailers to show to their customers. If a piece of furniture needs to go into a room setting then it will be turned over to one of our artists who specializes in designing room settings for furniture. By using this CGI technology, furniture manufacturers are able to display and market their furniture easier than ever!
How CGI Furniture Can Be Used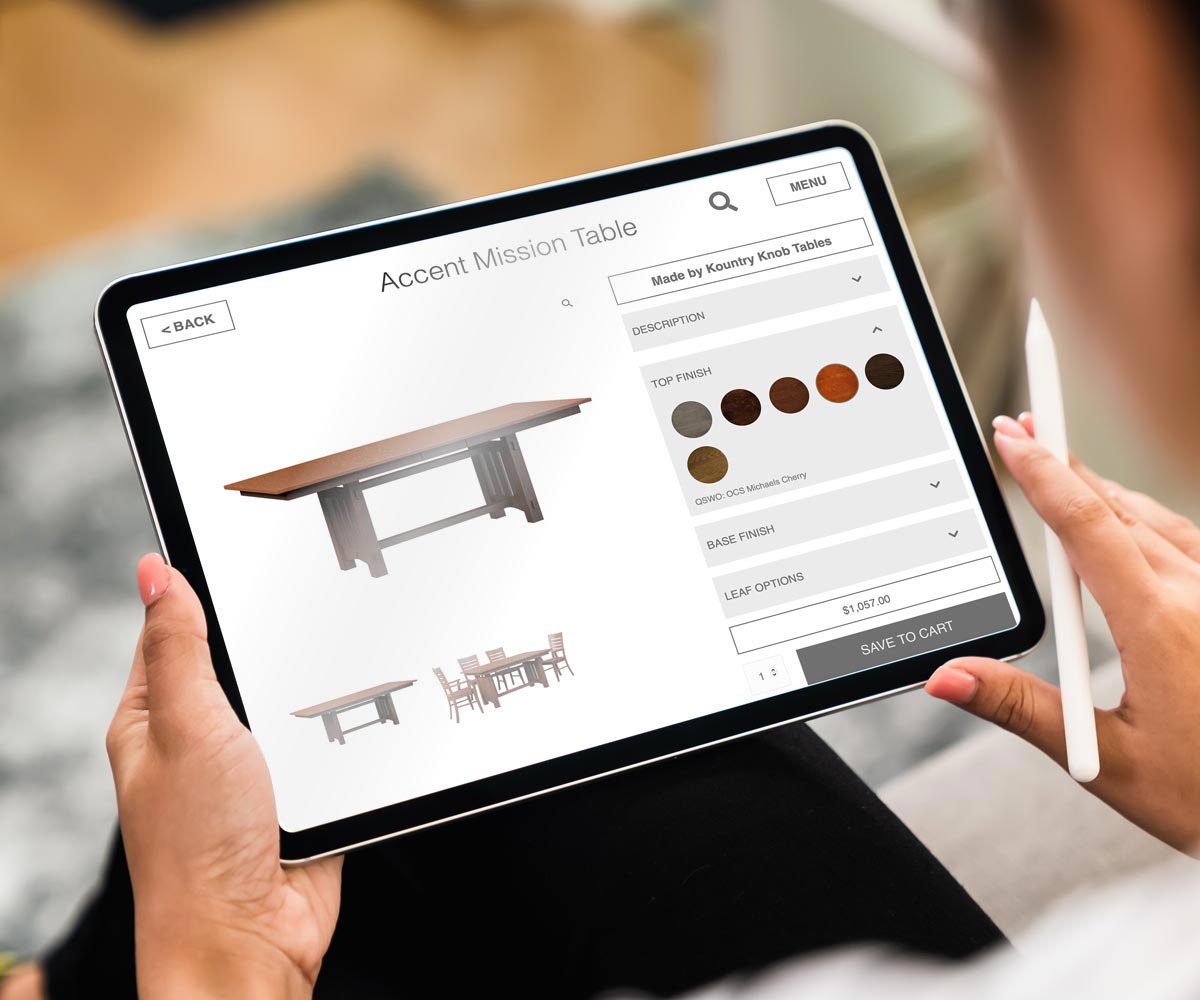 Besides the benefits of having beautiful product photos and eye-catching room settings, CGI furniture can be used on a variety of platforms to market the furniture to end customers. 3D furniture can be rendered with multiple colors and other options so a customer can visualize what the furniture would look like better than in a printed catalog. Our kiosk subscription and retailer websites are the current platforms our team uses to display our database of CGI products. Another technology that is fast becoming popular on larger platforms like IKEA and Amazon is augmented reality or AR for short. AR technology places 3D objects into a room using a person's smartphone camera. Other companies are investing in large rooms where a person can be completely immersed in a 3D world where they can choose options for their entire house including furniture, flooring, cabinets, and more! Using CGI furniture is becoming more and more important for manufacturers to continue marketing to their customers.
As CGI and 3D technology become more integrated into our lives it is important for manufacturers and retailers to stay ahead in their marketing and invest in CGI products. With this variety of applications for CGI furniture the opportunities to reach more customers are becoming better and better. It is important for companies to constantly be innovating and looking to the future. We believe CGI is playing a huge part in the future of the furniture industry.