Kiosk Product Pricing Now Available
The VIZTECH Furniture Kiosk just got better! Pricing for select Design Center products has become available to all current and new kiosk owners.
How will this latest feature better the kiosk?
Though not all of our products have custom pricing available, a majority of our Design Center products do. This will allow your customers to view how prices change based on variations in stains, build, and hardware. Each of the priced products will start at the builder's preferred wholesale pricing. From there, owners of a kiosk can create an overall price increase by implementing a desired markup.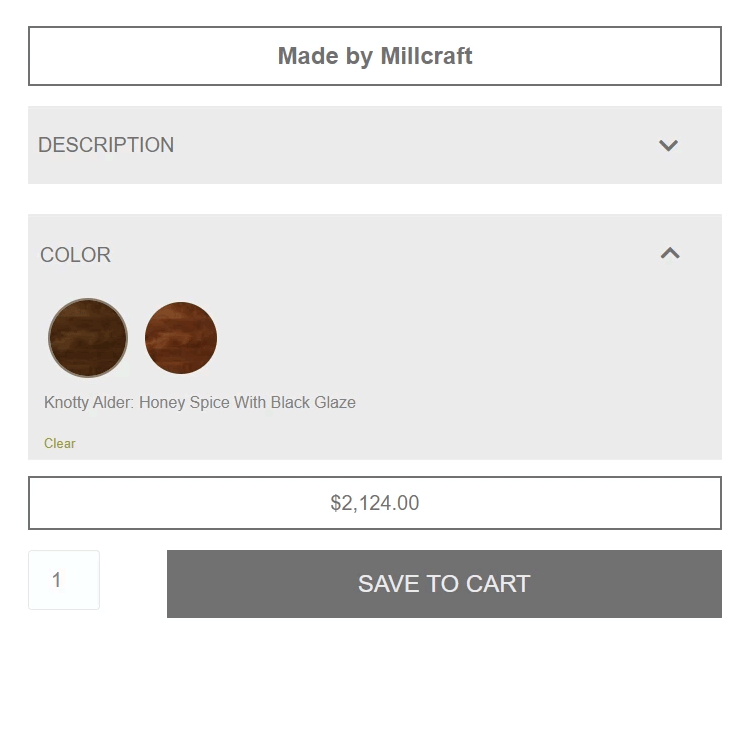 Will more pricing be available in the future?
Absolutely! Efforts are continually being made to improve the kiosk. Now that the pricing process has begun, our team will be working to continue adding pricing along with new products as our database grows.
The impact of kiosks in the retail industry
Growing in popularity, kiosks have become an efficient and visually appealing alternative to store catalogs. You may have seen them in your local fast food restaurant as a self-ordering system, or even at one of a familiar retail store listing all their products. Their purpose is to make the ordering process convenient for both the consumer and the seller.
The VIZTECH Furniture Kiosk was created for the very same reason. Within the furniture industry, visual appeal can make or break a potential purchase. Retailers know that having a showroom does wonders for sales, but it is virtually impossible to have a showroom large enough for every piece a builder makes. Catalogs are a step to countering this setback, but even then there are limitations to showing customers the available stains and custom build options. With a kiosk, that opportunity becomes much easier to obtain.
There are products from over 100 builders on the VIZTECH Furniture Kiosk, and that number is continually growing as more builders join and add new or updated products. Many of these builders have begun using CGI images over photographed pieces. These computer-generated images allow the builders to digitally display all of the available stains and options per piece or room setting.
With our latest pricing feature, the kiosk can become a great sales technique. Not only will the visual appeal be available as a tool for your salesmen, but all the basic furniture information and prices will be available for your customers.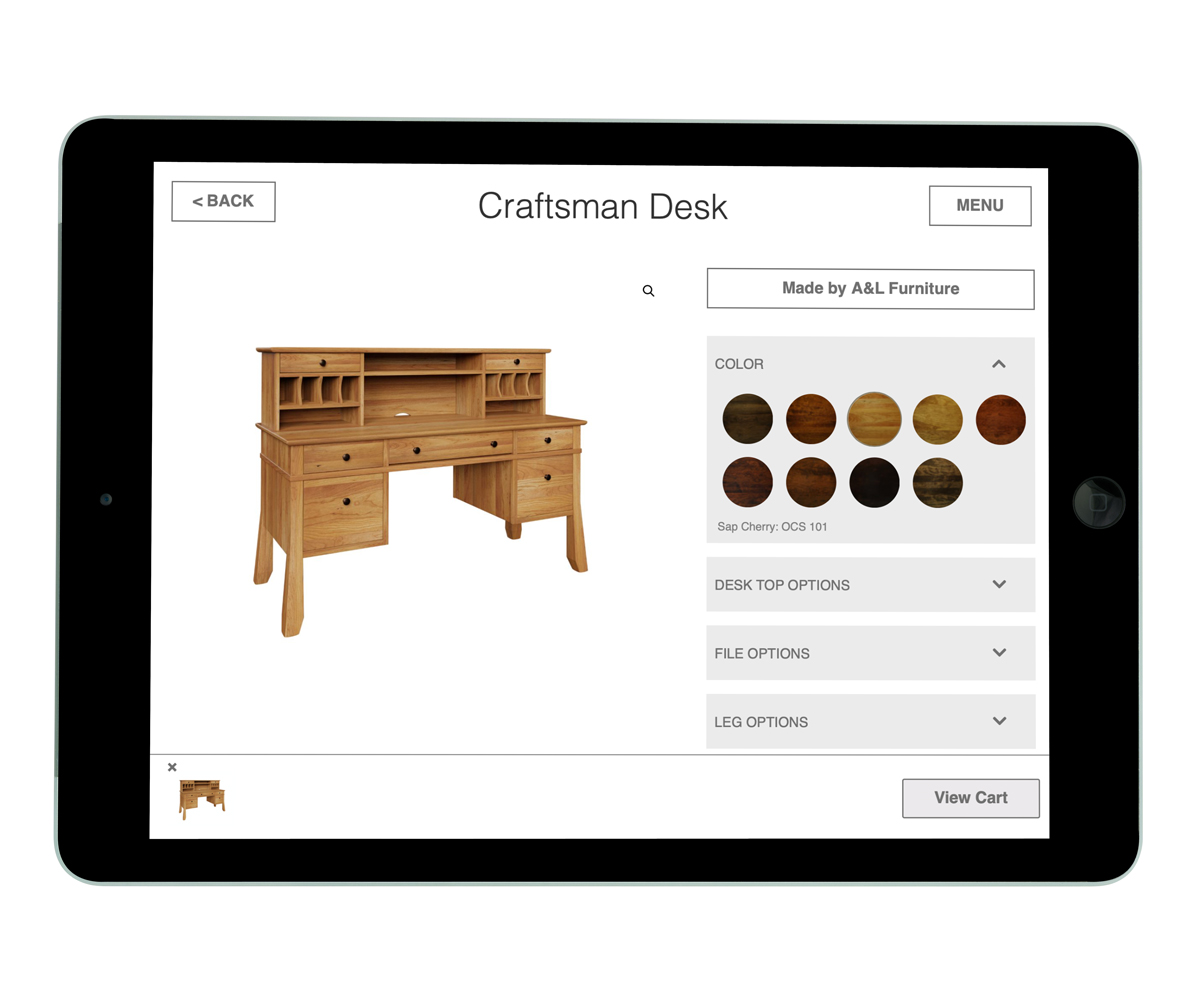 How to start using this latest feature
If you currently own a kiosk, you can activate select pricing on your kiosk by emailing [email protected]. We'll help you get started so you can begin showing your prices right away.
Looking to purchase your first kiosk? Take a look at our Kiosk Subscription and Kiosk Stand. We will be happy to answer any questions you may have and set up a kiosk for your store.